What we are about
Shawnee is a city for the makers, creators, thinkers and doers. A community where business can flourish, innovation and entrepreneurship is celebrated and vision for an economically vibrant, diverse and prosperous community is shared by all.
The Shawnee Economic Development Council, established in 1994, is a non-profit public/private partnership between the Shawnee Chamber of Commerce, City of Shawnee and private investors. We work with our partners to achieve the vision of a robust business community that provides quality employment opportunities for Shawnee residents. Through our work to attract, retain and grow our businesses as well as recruit and train a 21st century workforce we are making Shawnee the place where good business starts.
The SEDC has dozens of private-sector members across a variety of industries that partner to grow Shawnee. For more information on becoming part of the EDC, please click here.
---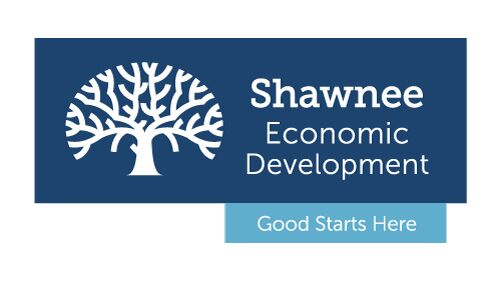 What we offer
The Shawnee EDC is here to connect you with our community, provide you resources and insights and to be your advocate for development.
If you have questions, please don't hesitate to contact any of our team members. Whether its about getting connected with a design or contractor partner, finding the right property or land in Shawnee, questions on incentives and development figures or if you need special resources, we can help!
Not only do we offer these services, we also provide special programming and networking for our SEDC partners. Each year we offer our Simply Social happy hours, our quarterly EDC investor briefings and our popular Sporting Clay Shootout!